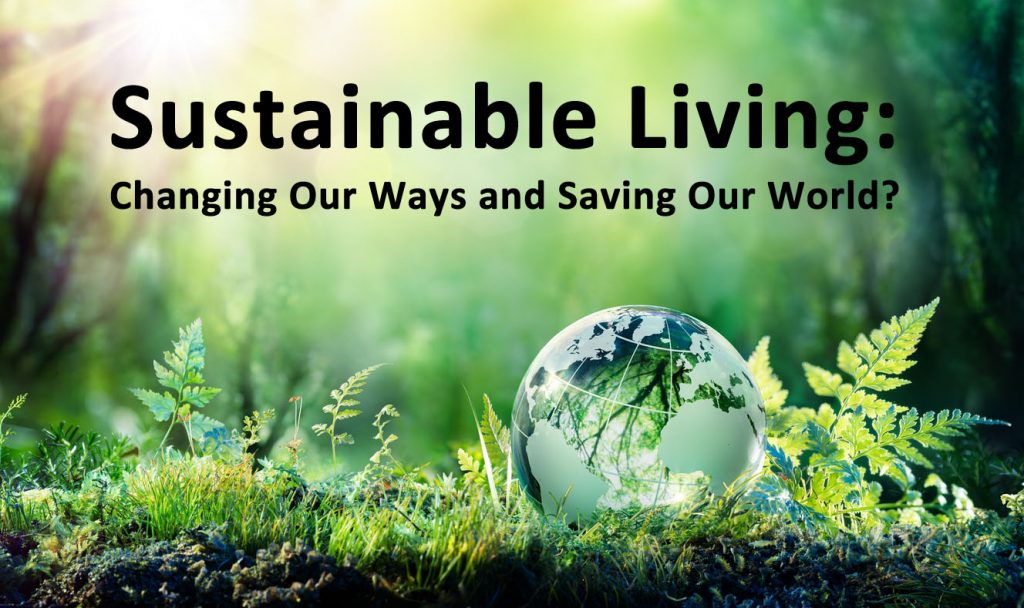 Hucklow Summer School: 19th to 26th August 2024
Online applications are expected to open in mid-December 2023
Please note that this year's Summer School runs from Monday to Monday. There is an option once again to sign up for an online-only engagement group, running for two hours daily from Tuesday-Sunday, enabling those who are unable to travel to Great Hucklow in-person to join in remotely with our core small-group activity. Our theme talks will also be livestreamed each morning for our online participants, and recordings will be freely available to all later the same day, via our YouTube channel and podcast stream.
'Sustainable Living: Changing Our Ways and Saving Our World?'
'The real work of planet-saving will be small, humble, and humbling, and (insofar as it involves love) pleasing and rewarding. Its jobs will be too many to count, too many to report, too many to be publicly noticed or rewarded, too small to make anyone rich or famous.' – Wendell Berry
This year's Hucklow Summer School will tackle one of the most pressing issues facing humankind. Through talks, engagement groups, and personal reflection, we will explore what it means to live sustainably – in the broadest sense of the word – and what might be required of us, if we are to play our part in preserving a habitable planet for future generations, and creating the better world we dream of. Along the way we will consider the significant changes that are likely to be needed – in our personal lives, our communities, our movement, and our globalised society – if we are to flourish into the future, and the place of spiritual practice and religious community in supporting us through these times of transition.
Engagement Groups
Each person is part of a small workshop group which meets for two hours each day to explore a given theme. Please indicate your 1st and 2nd preference workshop (A, B, C, D, E) when applying.
A: 'Embracing Our Limits and Living Authentically' with Sheena Gabriel and Lizzie Kingston-Harrison
In a society geared towards relentless 'growth' and progress, which emphasises strength, health, success, and achievement, we may feel driven to perform beyond limits, and strive towards unsustainable goals – leading to burnout. This group will explore what it means to live fully within personal limits (shaped as we are by our genes, experiences, personality, health, strengths, and vulnerabilities). Drawing on stories and wisdom teachings from faith traditions, sharing our own experiences, through creative activity, and spiritual practices, we'll explore how we might create authentic and meaningful lives, within the boundaries of what is possible. As we learn to be more gentle with ourselves, using our energy and resources wisely, so too we can learn to live more gently within our communities and on the earth – together creating a more sustainable future for all.
B: 'From Roots to Wings' with Eleanor Chiari and Rob Oulton
From roots to wings: drawing nourishment from our life stories, inner wisdom, and spiritual practices to embrace a creative and sustainable future. In the face of the climate emergency and the urgency of the present moment, our group will focus on the importance of deep memory, active hope and transformative repair. The week will be modelled on the hero's journey and will involve storytelling, gentle movement and body work, shared rituals and contemplative practices with the aim of facilitating deep listening, connection and transformation. The hero's journey involves moving away from our comfort zone together and encountering strengths we didn't know we had with the help of others. Discovering our hidden strengths in the face of despair allows us to open up to wonder and awe, find courage for the journey ahead, and be better able to welcome the kinder and fairer world we sense is possible. Some playfulness and vulnerability may be required.
C: 'No One is an Island' with Danny Crosby and Angela Maher
Self-sufficiency is not enough to live a truly sustainable life, we must also be 'part of the main'. Come and explore how we can sustain ourselves for the long-term as individuals who are integral parts of connected communities. Taking advantage of the opportunity to be together in a three-dimensional world, we will be aiming to go outdoors during part of each session for a non-strenuous activity. While we have no arts and crafts to offer you, we do have the advantage of being supported by Molly, a two-year-old Havanese dog, and a very good girl.
D: 'One Wild and Precious Life: Finding Freedom in Finitude' with Jane Blackall and Rita Woditsch (ONLINE via Zoom)
'Doesn't everything die at last, and too soon? Tell me, what is it you plan to do with your one wild and precious life?' —Mary Oliver
Humans, being mortal, must make choices about how we will spend our limited time, energy, and resources. What might it mean to live wisely and well, in the knowledge that our lifespan is limited, and we cannot know how much time we've got left? How might we discern when to say yes – and, crucially, when to say no – to the multitude of opportunities that life presents to us? In this online engagement group, using various modes of exploration, we will make space to reflect on the personal implications of life's limits in various different spheres: health and well-being; work and money; relationships and community; nature and the environment; faith and meaning-making. This engagement group is likely to require some advance preparation (guidance will be sent ahead of time). [Note: we will meet at the same time as residential groups are meeting, from 10.45am-12.45pm Tuesday to Sunday, and we ask all participants to commit to setting aside the time to attend all six sessions].
E: (for under 18s): with Claire Maddocks and Tim Harrison
Details TBC.
Nicola Temple will be our Coordinator and the primary contact person for queries during the week in Hucklow. Nick Morrice will be our musical director. Rev. Michael Allured will be providing pastoral care and staff support as Minister for the Week. Theme speakers are TBC.
Applications are due by 15th April 2024. A deposit of £100 is required for residential participants. Full payment of £75 is required for online participants. The balance will be due on 1st July 2024.
Prices and Application Process
Adult (Residential): £595
Children 12-16: £435
Children 5-11: £370
Children under 5: £165
Adult (Online Programme): £75
Online applications are expected to open in mid-December 2023
Please Note: We aim to break even and do not typically make any profit out of summer school. £539 of the standard rate is the cost of a week's full-board accommodation at the Nightingale Centre in a shared twin room. The remainder is a 'conference fee' of £56 which helps to cover the provision of a team of staff / organisers (the team do not receive any payment for their work but their accommodation and expenses are covered). The General Assembly of Unitarian and Free Christian Churches generously provides some financial support and this year we are seeking extra support from external sources in order to subsidise the event (donations welcome!) and keep down the cost to participants as much as is possible.
Rooms at Summer School are mostly shared. Availability of single rooms is very limited and so these places will be carefully allocated on the basis of need for people with special circumstances. If you have particular medical or other reasons why a single room is essential then you must inform the panel of your circumstances at the time of application so that we can take this into account. A supplement of £50 will be payable for places in single rooms or shared-en-suite rooms (£100 supplement for a single en-suite room). We cannot guarantee your room preference but will notify you of room allocation when places are confirmed in May. Please Note: It is a policy of Summer School that family members/partners should participate in different engagement groups.
The panel aims to attract approximately one third newcomers to participate in the Summer School every year. We have set a deadline of Monday 15th April 2024 for receipt of applications. Shortly after this date (in early May), places will be allocated by the members of the panel, giving priority to first-timers, ministers, and ministerial students, subject to the constraints of available accommodation. If your application is unsuccessful we will refund your deposit at a later date. Deposits will only be refunded if you are not offered a place. If you need to drop out after you have been allocated a place neither the deposit nor the full balance is refundable. Please consider appropriate insurance in case of this eventuality.
Please do let us know if you have any particular skills or abilities that you would like to share during the week (e.g. music, dancing, art and craft ideas, worship, meditation, leading a one-off religious education workshop, etc.) by giving some details at the time of application. Members of the panel will contact potential session leaders in late May, after Summer School places have been allocated, to finalise the timetable.
Applications are due by 15th April. A deposit of £100 is required for residential participants. Full payment of £75 is required for online participants. The balance will be due on 1st July 2024.
Bursaries: Please do not let a shortage of money prevent you from attending! Some Summer School bursaries are available to help with the cost. We encourage you to seek support from congregations and districts and we may be able to put you in touch with other potential funding sources. Please contact us as soon as possible if you are likely to need assistance with funding. Donations to the Summer School Bursary Fund are always very welcome!